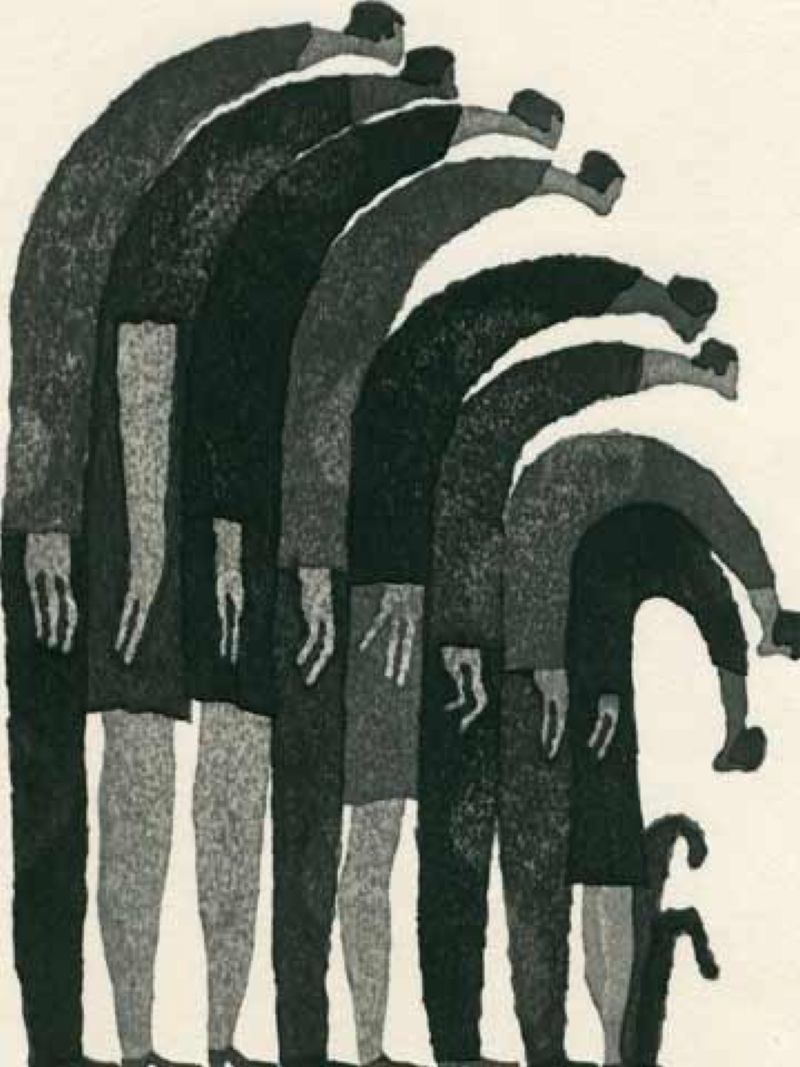 Tetsuo Aoki


青木鐵男
Born in 1940.
Japanese woodblock printmaker.
Member of the National Association, Member of the Fujieda Art Association.
Tetsuo Aoki is a Japanese wood engraver whose black & white characters are elongated orstretched. His graphic style is unique, clear shapes, black and white dresses with littleshadowing … There is something impressive in these kinds of «zombies» that show an attitude so sad …
Tetsuo Aoki is a discrete artist in the image of his original prints made, apparently, according to the technique of traditional print aquatint.
No need in reality to obtain a bio about this artist, just I love his work, the layout and use ofblack and white for aesthetic forms distorted.
www.tetsuao.com/tetsu/profile.htm
pinterest.com/czvk/aoki-tetsuo/
Here are some works of this artist and at the end of the gallery, you will find a link to a short video …